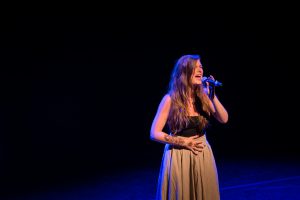 This Friday, September 15th, I will perform at the annual 'Avond voor de vrede'.
For the 8th time Bernadette de Cat and her volunteers are organising an evening where we think of people less fortunate and their struggles. An evening where we celebrate peace and love.
Everyone who wants to participate is welcome to perform and so the stage will be filled with 'Heistenaren' from all ages and backgrounds.
Expressing our dreams through spoken word, music and dance, this evening will leave you quivering.
I will sing 2 songs from the 50's and 60's, accompanied by Christine Carré, that made me think of dreaming and imagining.
Tickets:
http://www.zwaneberg.be/e518/avond-voor-vrede